Skip to Content
Turn Moments Into Memories This Year
Join us for the Southwest's most extraordinary celebration, where generations of Scottsdale residents and visitors gather to embrace a treasured holiday tradition. Rediscover the magic of Christmas this winter. Go ice skating and catch colorful light shows in the Enchanted Plaza. Roast marshmallows and make s'mores. Stage a selfie with Santa and meet our cute cast of holiday characters. With kid-friendly activities and entertainment all season long, this is where new traditions are created together.
From Our Family to Yours

May the magic of Christmas fill your family with joy, your heart with love, and your life with laughter.
Featured Activities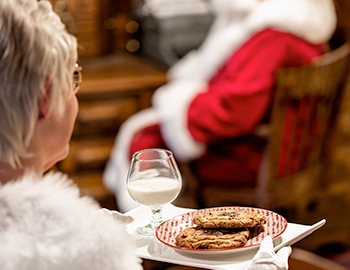 Mrs. Claus' Story Time
During your stay in our newest enclave of the resort, Privado, you can enjoy a very merry holiday at the Princess with an exclusive story time with Mrs. Claus' and her elves.
Learn More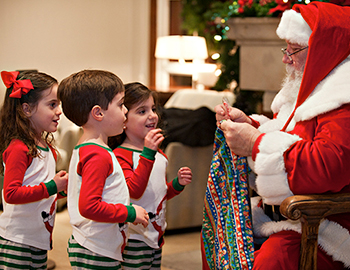 Ultimate Santa Experience
New this year! Surprise your family with the ultimate Santa experience. Meet Mrs. Claus, experience the Elf Academy, enjoy milk and specialty cookies, Santa story time and up to 10 digital photos.
Blackout dates may apply. Santa experience available from 11 am – 2 pm. Limited availability.
Learn More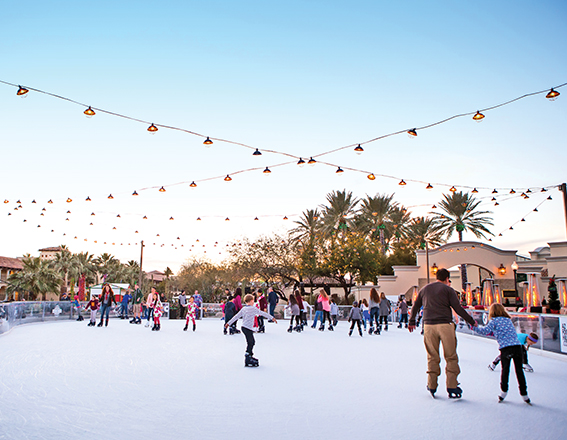 Desert Ice Skating Rink
Spanning 6,000 square feet, our Desert Ice Skating Rink provides guests the opportunity to experience a classic winter tradition under the starry night and surrounded by the beauty of the Sonoran Desert.
*Unlimited skating at the Desert Ice Skating Rink and Alpine Skate Trail available with purchase of Ice Pass.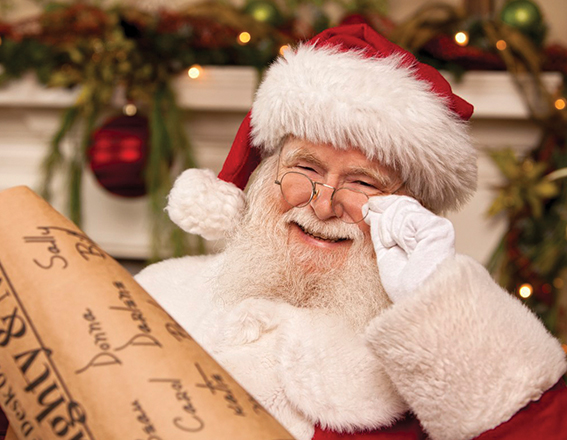 Photos with Santa
Snap a pic with Kris Kingle himself, plus meet a few of his favorite friends along the way. Available nightly through December 24 and perfect for the young and the young-at-heart, the Santa experiences includes:
Up to 8 people per reservation
Meet and greet with Santa and his elves
Elf Academy
One digital photo (personal photos and videos are allowed and encouraged!)
Learn More
Lagoon Lights & Princess Express Trains
All aboard! Hitch a ride on the Princess Express Train, and enjoy more than 6 million dazzling lights in the resort's majestic lagoons. Or take a festive stroll to see graceful swans floating on the water, a buccaneer pirate ship, a mermaid, Nessie the 30-foot Loch Ness monster and more! Nearby, a 17-foot long infinity tunnel with ever-changing colors capable of 256 million magical color combinations invites you to travel through.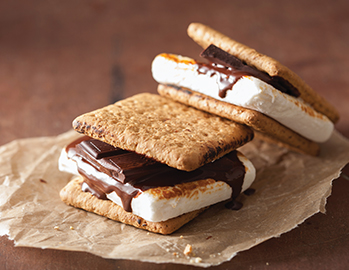 S'mores Land At The Village
Travel through The Village to an enchanting land, where you can visit the s'mores-loving character Graham at his home. Roast ooey-gooey marshmallows around a toasty campfire and smoosh it together with melty chocolate and crispy graham crackers for the perfect fireside treat. Graham's S'more Store rounds out the fun to make s'more of your dreams come true.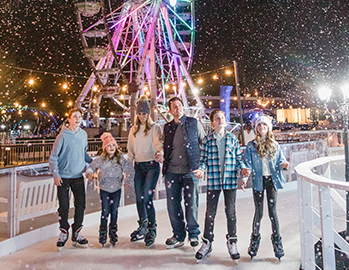 The Village
Ride, slide, skate, and chill. Sled down 120 ft. of blizzardy bliss on Snow Mountain and conquer the ice as you glide through the Alpine Ice Trail. Little adventurers will be challenged in the Ice Maze to reveal a hidden frozen message – and don't forget to take a spin on The Chair Lift for the best aerial views in town!
Winterland
Feel the magic of Christmas at Winterland with twinkling lights, a frosty ice bar, hot drinks and complimentary fire pit seating. Capture the moment in front of our life-sized snow globe, under the mistletoe, or propose at the Love Arbor. Enjoy an ice bar stocked with hot winter alcoholic and non-alcoholic beverages as well as Mrs. Claus' holiday treats.
NEW: Race down our Ice Luge, made of 70ft real ice.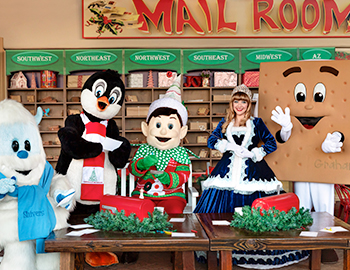 Holiday Character Apperances
Santa has invited his delightful holiday friends from the North Pole to visit the Fairmont Scottsdale Princess again this year. Meet Graham, Shivers, Princess Noel, Selfie Elfie, Twinkles and Peppermint Penguin as you stroll through the property. Don't miss their new dance performance every evening at 5 and 9 pm.
Enchanted Plaza Shows
Don't miss this five-minute, one-of-a-kind HD video show, projected against the resort's façade, turning the hotel into a Christmas classic. The resort's Christmas tree has 70,000 LED lights that twinkle and dance to 18 classic holiday songs in the Enchanted Plaza. This musical tree is one of the can't-miss experiences of one of the top holiday events in Scottsdale!
Twinkle Town
Visit a magical land filled with twinkling lights, delectable light bites, and delicious beverages, as you take in incredible sweeping views of the resort around cozy fire pits. Be sure to say hello to our newest holiday friend Twinkles—Santa's brightest Christmas light!
Nativity Garden Narrated Light Show
The resort's Fragrance Garden brings new dimension to the Nativity Garden, featuring a narrated light and music show sharing the story of Christmas. Seating is provided for the program with shows running continuously throughout the evening every 15 minutes.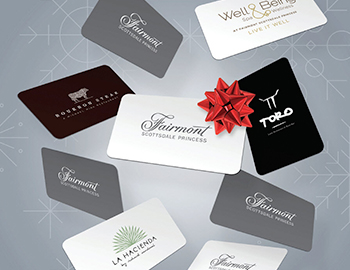 Holiday Gift Cards
Give the gift of a Princess experience with gift certificates available for:
• Fairmont Scottsdale Princess
• Well & Being Spa
• Bourbon Steak
• Toro
• La Hacienda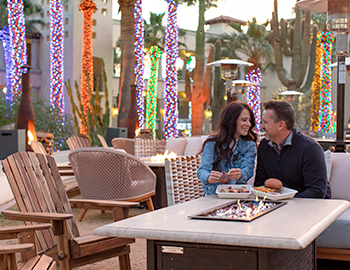 Eat, Drink & Be Merry
Dine to your heart's content with some of Scottsdale's finest dining, which spans everything from handcrafted Pan-Latin cuisine at Toro, upscale Mexican cuisine at La Hacienda, classic American fare at Bourbon Steak and Ironwood American Kitchen, and even some special seasonal treats!
Make-A-Wish at The Princess
As a global partner of Make-A-Wish®, we aim to provide one-of-a-kind experiences that transform children's lives and help create lasting memories with The Ultimate Kids' Playhouse. Our two-story custom-built playhouse was designed entirely by kids, for kids. Come take a photo with Princess Noel, make a wish for this holiday season, and explore our new castle!
Stay For The Evening
Retreat to the contemporary comfort of our rooms and suites to continue the festivities, from sipping hot chocolate while cozied up by the fireplace to streaming all your favorite holiday classics. Naturally, guests enjoy complimentary admission to Christmas at the Princess, as well as VIP Express Passes throughout their stay.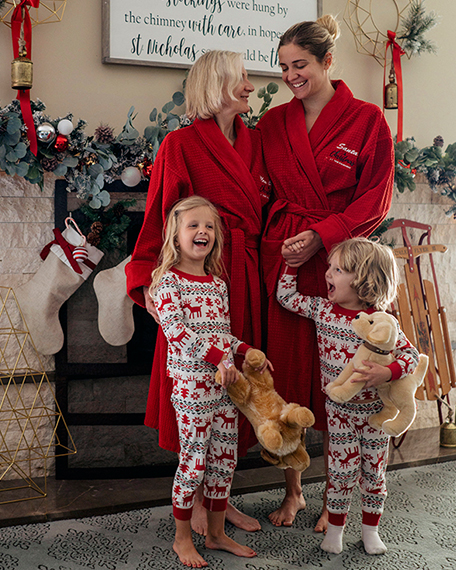 Frequently Asked Questions
What dates will Christmas at the Princess be open this year?
Christmas at the Princess is open nightly from November 18, 2022 through January 2, 2023.
What are the hours of operation for Christmas at the Princess?
Enjoy the festive holiday fun Weekdays 5-10p and Weekends 4-11p
(Extended hours starting December 14th – January 2nd 4-11p daily)
How long does it take to get through all of the attractions? Can you experience everything all in one evening?
Depending on when a guest visits throughout the holiday season, it is certainly possible to experience all of the activities and attractions in the same evening. That said, with so much holiday cheer spread out throughout our 65-acre property, to fully enjoy the festival and not feel rushed, we recommend joining us for two evenings, or booking an overnight stay at the Princess to receive VIP Express Wristbands that cut down wait time for all attractions.
Is Christmas at the Princess open to the public?
Yes, Christmas at the Princess is open to the public, and we'd love to invite you and all your family enjoys the Christmas magic. However, this is a ticketed event, and we recommend purchasing before you arrive to ensure availability.
Will Santa be at the Princess after Christmas?
No. After delivering presents on Christmas Eve, Santa and his reindeer fly home to the North Pole to begin preparing for the next Christmas!
What time should we get there to have the best experience?
To maximize your experience we recommend arriving to the event early as soon as the event opens. This will allow you to embrace all activities with no rush to get everything in. You will need the full night to not miss any of the fun!
Is there an age limit or height requirement for any of the rides or ice skating?
Each ride has their own height requirement ranging from 36 inches to 54 inches. See attraction page for specific details. For ice skating at Desert Ice and the Alpine Skate Trail, the only requirement is that they must be able to stand and skate on their own (skating walkers or skating assistance not available).
What size ice skates do you offer?
Sizes start at Junior Size 8 – Adult Size 15. We also offer adjustable double-bladed skates that attach over children's shoes.
Where can we visit the Christmas at the Princess characters?
All characters are out in the park nightly. Once you've arrived on property, visit one of our information booths and they will happily provide you with a map showing the exact location of all characters. Don't miss the signature character dance performance 5pm and 9pm nightly in the enchanted plaza!
Are the resort's stores open during the evenings for holiday shopping?
Yes! Shopping at all of the resort's retail stores will be available daily from 9 AM – 9 PM.
Is Christmas at the Princess pet-friendly?
While we love your furry friends, they will only be allowed on property during the event if they are a service dog.
Is Christmas at the Princess Accessible for Guests with Disabilities?
Access to all event venues is available. See bell staff upon arrival for tips and directions to maximize your event experience. Rides and attractions may have some limitations to help protect the health of those with disabilities.
Can I see Santa without a ticket?
Photos with Santa does require a ticket, but this also includes the Elf Academy, Mrs. Claus Christmas Carols as well as additional photo ops, and one digital photo with Santa. Personal photos encouraged with the use of phones.
Can we take personal photos with our phone in photos with Santa?
Yes, Personal photos encouraged with the use of phones.
What do I receive if I am staying overnight at the resort during Christmas at the Princess?
Overnight resort guests receive complimentary nightly admission to the festival and are provided VIP wristbands to use the express lane at the attractions.
What packages are available this season and what do they include?
Early bird gets the savings! See all of our seasonal offers and sensational savings on our website to save up 40% on overnight stays, 30% on Self-Parking & Admission, 30% on our NEW Ultimate Santa Experience, and up to $100 off Fire Pits & Igloos.
What is the VIP Express Lane?
Our VIP Express Lane is available for overnight resort guests to reduce wait times at our rides and attractions (excluding ice skating or photos with Santa). We treat our overnight guests as true VIPs!
Can VIP Express wristbands be purchased?
They are only included with hotel stays and are not available for purchase.
How does the dining and admission deal work?
Valet your vehicle at the front drive and inform staff of your dining reservation. During dinner at one of our signature outlets, spend a minimum of $75 per vehicle to receive 50% off valet pricing, which includes up to 4 general admission wristbands to Christmas at the Princess. Lunch, event concessions and The Lodge are not included.
What if I dine in the outlet and rideshare to the event?
With a $75 spend any in our signature outlets, receive 50% off general admission for up to 4 wristbands by showing your same-day dinning receipt to the welcome kiosk in the Princess Plaza. Only valid same day of dining experience.
Are there food options at the event beyond dining at the restaurants?
Yes! We have the Lodge, a pop-up restaurant, which is a quick service style restaurant and several pop-up concessions throughout Christmas at the Princess, such as Comet's Caboose and Copper Canyon Kettle Corn. Get your favorite holiday cookies at Mrs. Claus' Cookies, and stop by Kringle's Kup for festive hot chocolate, coffee drinks, and more.
Are restaurant reservations required?
How can we roast s'mores?
S'mores kits can be purchased for enjoyment at the pop-up shops and concession stands near S'mores Land in the Village, Twinkle Town and Winterland and roasted at any first-come, first-serve fire pit. By reserving a VIP fire pit or igloo, however, Santa will provide a s'mores kit to enjoy with your private experience.
Do you offer gluten-free s'mores kits?
Unfortunately, we do not offer gluten-free crackers, but you are more than welcome to bring in your own!
How far in advance should dining reservations be made?
We recommend making all reservations at least one month prior to your visit. To make a reservation, call 480.585.2694.
Can we dine on property without partaking in Christmas at the Princess?
Yes! Notify the valet staff who provide you with a different-colored wristband for those who wish to dine for the evening.
Tickets are included when you book your overnight stay with us. However, if you prefer to come only for the festivities, you can purchase tickets here. We encourage guests to book early before their preferred dates sell out. Don't forget to purchase your family's Ice Passes and Photos with Santa at the same time!
How do I purchase an extra wristband?
You are able to purchase an extra wristband online, or by calling the restaurant reservations team at 480-585-2964.
Can I purchase tickets onsite?
We do not recommend waiting to purchase tickets onsite. Christmas at the Princess is a ticketed event with limited availability and often sells out. Tickets can be purchased at on our website.
What do I do with the Ticketspice code once I buy my tickets? How/where do we get wristbands?
Once purchased, a confirmation email will be sent with QR codes for each ticket. Upon arrival to the property, for all self-parking admission tickets, follow the self-parking signs onto cottage terrace. A parking lot attendant will scan QR code(s) and give the wristbands. For ride share admission tickets, follow signs to the designated ride share drop off proceeded to the information booth in the Enchanted Plaza. The welcome elf will scan QRs code(s) and hand out wristbands.
I didn't receive my Ticket Spice tickets. How can I get them?
Visit our ticketspice page and opt to resend the confirmation email to yourself from the green bar at the very top of the page. Upon clicking, it will prompt you to re-enter your email.
What is included with an Ice Pass?
Ice skate rental and unlimited skating for the evening at the Desert Ice Skating Rink and Alpine Ice Trail. Valid in blocks of one hour skate session, based on capacity and availability.
Are children under a certain age complimentary?
Children 3 years of age or younger will receive entry into Christmas at the Princess without a fee.
How do you book a VIP fire pit or igloo?
I have more than four people in my party, can I obtain additional admission tickets for guests in my car?
Additional tickets/wristbands may be purchased online at $20 each. Note: General admission ticket does not include parking on property.
If I want to valet park vs. self-park what is the ticket/admission fee with valet parking?
It is $120 to valet park at Christmas at the Princess, and includes admission for up to 4 people. Please note this ticket package isn't available online for pre-purchase and will be charged as you valet park at the resort front drive.
The forecast is indicating rain the night we are scheduled to attend. May I receive a ticket refund?
Just as we do at the North Pole, please check the weather before you get in your sleigh! Scottsdale nights are known for being beautiful, but if wintery weather does come our way, the festival will continue. Please plan accordingly. A $20 fee will apply for all date changes (subject to availability). The resort will be hosting Christmas at the Princess, rain or shine. There may be some disruption of ride schedule due to inclement weather, but the resort makes every effort to keep all rides and attractions open each night event scheduled, rain or shine.
May I cancel and receive a refund for my tickets?
No, as the resort event tickets are perishable (once the date is past the date cannot be re-sold), we will not be able to refund tickets after purchase. There is limited capacity each evening and once a guest purchases and removes a ticket from our inventory to sell, the ticket is not refundable.
Am I able to use an unredeemed Groupon or Ticket from a previous year?
No, Tickets are only valid for the day and date they are purchased for.
I haven't received my Photos with Santa. How can I make sure I get my memento?
Please email a picture of the people that were in the photo, a description of what the people in the photo were wearing, the time of photos with Santa reservation, to SCPChristmasatthePrincess.DL@Fairmont.com and the team will send you your Photos with Santa image/s
Is cash accepted at the event?
Cash is not accepted anywhere throughout Christmas at the Princess, as we are a cashless event .Credit Card and Room charge is the only form of payment available to use.
Will there be any other fees to attend Christmas at the Princess?
Guests will be responsible for additional purchases of food, beverage, holiday decor and retail. Ice Passes, Photos with Santa, and VIP fire pit and igloo rentals all incur additional charges.
What is the cost of Photos with Santa?
Photos with Santa tickets are $55 each
What is the cost of ice skating?
The ice pass is $40 each, The Ice Pass includes unlimited ice skating to both of our Ice rinks for one evening Valid in blocks of one hour skate time, Based on capacity and availability. (The Alpine Skate Trail & Desert Ice)
What packages are available and what is included with Photos with Santa?
Includes: Up to 8 people per reservation, meet and greet with Mr. & Mrs. Claus, Elf Academy, and one digital photo (personal photos and videos are allowed and encouraged. Please share with us on Instagram!). Santa experiences?
What is the best day to come and enjoy the festival without the crowds?
Early in the holiday season and weekdays throughout the festival tend to be lighter in attendance. Be sure to check the 2022 Christmas at the Princess calendar for all the special events to make your visit even more special! On peak nights, allow an extra 20-30 minutes in travel time.
What is the best value way to experience Christmas at the Princess?
For a best value, share the ride! Admission/parking is $80 per vehicle, up to four guests, coming out to just $20 per person for admission! Another perk? Children under 3 receive complimentary access to the event! Or, here's a best value: dine in one any of the resort's restaurants, and with a $75 spend, receive 50% off valet parking and admission for up to four people! Or, an even better value? Spend the night with a holiday package and enjoy VIP early access to all of the attractions.
What is the best value way to dine at Christmas at the Princess?
We understand budgets are important to families, today more than ever. We work hard to provide a variety of food and beverage options for all guests visiting Christmas at the Princess. Elf favorite? Mrs. Claus' fresh-baked cookies! Dinner entrees at the resort's signature outlets range from $25 to $45+. Concessions pricing at Kringle's Kitchen, Mrs. Claus' Cookies, Twinkle Town, The Village and The Lodge range from $5 to $16+. There is no cash accepted at the event. We would encourage our guests to check our site prior to our events to make sure they are best prepared to enjoy the evening.
Where do we go when we get there?
For visitors self-parking, please follow all self-parking signs onto Cottage Terrace Dr. If you wish to valet park, please make way to the front drive of the hotel.
Where do I park when I get there? (as an overnight guest, restaurant guest, CAP guest)
Overnight and restaurant guests should follow the signs to the front drive near the lobby and main entrance to valet. As a Christmas at the Princess evening visitor, either follow self-parking signage onto Cottage Terrace Dr., or navigate to the front drive to valet.
Where do I get dropped off/picked up if I use a Ride Share Service?
There are designated ride share locations, but make sure to stop at an information kiosk to purchase a wristband for access to the event and activities.
Can I park without a Self-Parking Ticket?
No, a Self-Parking ticket or valeting your vehicle is required to park on our facilities.