Skip to Content
Studio F
Give Your Event An Upgrade
In-House Event Planning
Give Your Event An Upgrade
Fully owned and operated by the Fairmont Scottsdale Princess, we offer a one-stop shop for event consultation and facilitation services for meeting and wedding planners. Through unique and memorable event programs, we bring your vision to life from start to finish and deliver the results you desire. Enjoy access to the industry's resources, plus all the benefits of collaborating at a world-class corporate event resort.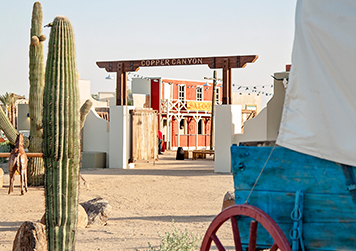 Themed Events
We'll transform any space from ordinary to spectacular, dazzling each guest with a sensory unparalleled sensory experience—think stylish furnishings, immersive stage sets, artistic elements, and exquisite floral designs.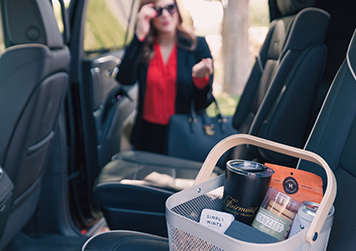 Transportation
Whether it's a stretch limo or a luxury motor coach, our specially trained associates are ready to seamlessly bring you and your group all around Scottsdale.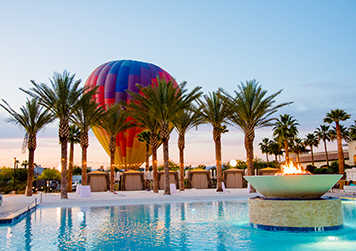 Fairmont Signature Series
Meetings don't have to be all business. Let our one-of-a-kind, on-site group programs take your team building and leisure time to a whole new level.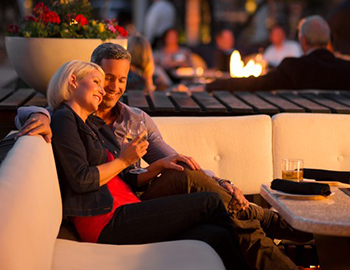 Spa & Fitness Activities
Our breathtaking spa, wellness facility, and resort grounds are an ideal venue to break a sweat or slip into some well-deserved relaxation.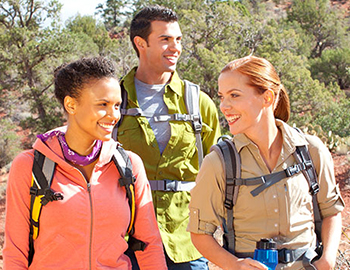 Tours & Recreational Activities
Dreaming of seeing more in Arizona? Our professionally trained and certified tour guides will sweep you up and take you on a tour through some of the most iconic landmarks in the area, including the Grand Canyon, Roosevelt Dam, Old Town Scottsdale, Sedona, and more.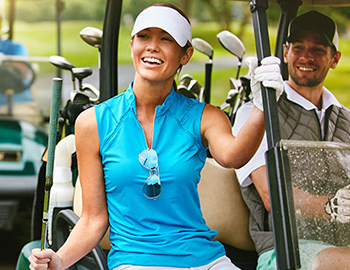 Corporate Golf Events & Tournament Services
Try your hand at friendly, informal competition or keep score and win big, as we coordinate it all from transportation and food and beverage to scoring, awards, and more.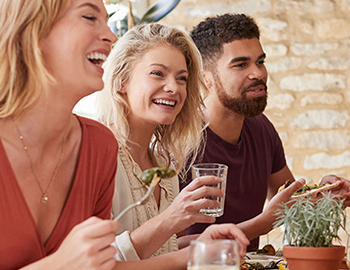 Off-Site Dine-Arounds
With so many spectacular choices around Scottsdale, let us take the guesswork out of choosing a setting by curating an itinerary that'll fit your budget, complement your agenda, and please your guests' palates.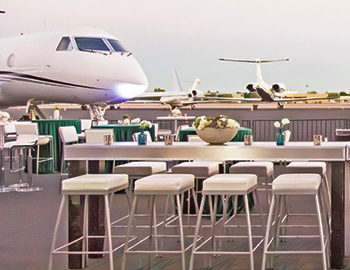 Off-Site Venue Selection & Design
Tapping into our long-lasting local relationships, we can help find the perfect venue to help you accomplish your goals, as well as negotiate the cost and contact terms and ensure a seamless planning process.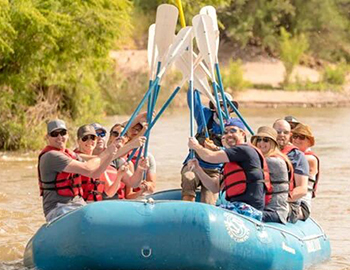 Team Building
Learn more about your colleagues through problem solving, team building, and communication exercises that place an emphasis on fun and versatility.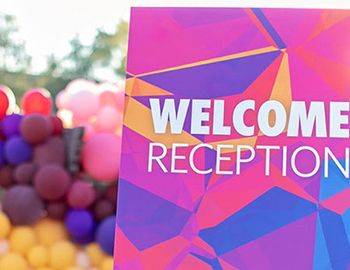 Branding
Show off a special touch as you impress attendees by branding each touchpoint—including key cards, door hangers, welcome cards, and more—with your company's logo.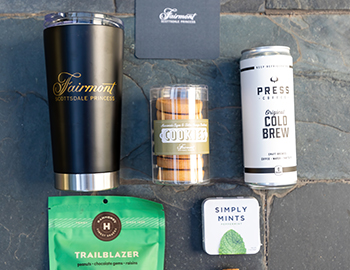 Group Gift
Finish off an incredible event by sending your participants home with a gift to commemorate their time at Fairmont Scottsdale Princess, including custom products or prepackaged items.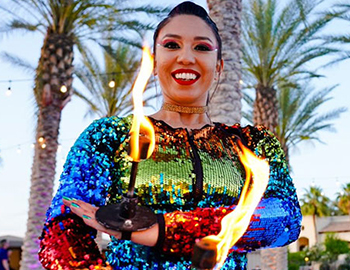 Business & Professional Staffing
In addition to your Event Manager, we also offer a full-time team to guarantee your program goes off without a hitch—whether you need a hand with arrivals and departures, restaurant dispatches and returns, hospitality desks, and more.