Skip to Content
Press & Awards
How The Princess Shines
In The Spotlight
Celebrating 32 consecutive years of AAA Five Diamond service with recognition as the largest and longest running resort of its kind in Arizona, the Fairmont Scottsdale Princess has proudly shined in both local and national publications, as well as received some of travel's most coveted awards.
Press Releases
Fairmont Scottsdale Princess Debuts Ultra Luxe Guest Experience at the Privado Villas
The completely reimagined enclave of the hotel will feature new private, bespoke offerings
Trending in Travel: The Celebration Vacation
The Fairmont Scottsdale Princess, the iconic AAA Five Diamond resort in Scottsdale, AZ has made planning your milestone trip easier than ever by launching the Celebration Vacations program.
Families on the hunt for their next summer vacation can look no further than the iconic Fairmont Scottsdale Princess, where Adventure Summer has arrived. From Memorial Day to Labor Day, guests can enjoy adventurous themed activities, fireworks every Saturday night at 9 PM, dive in movies, a welcome gift for each kid at check in, laser tag, live characters and much more.
Media Coverage
CNN.com - 15 Hotels That Go All Out For Christmas
Read Article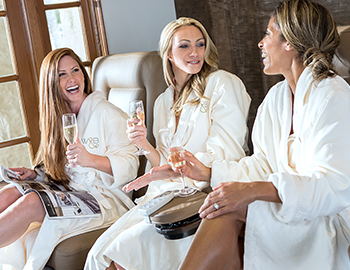 Good Housekeeping: 30 Best Girls' Weekend Getaway Ideas That Are Relaxing and Budget-Friendly
Read More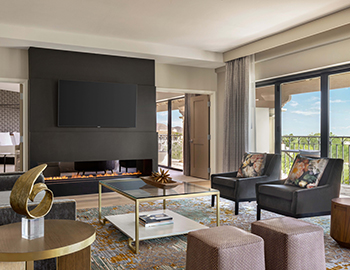 Suite of the Week: Presidential Suite at Fairmont Scottsdale Princess
Read More
Awards & Accolades
Over the past three decades, we've had the honor of receiving numerous awards and accolades for our resort, restaurant, spa, and group experiences, in addition to our evolving green partnerships and legacy events. Below, you'll find a comprehensive list separated by each category.
View All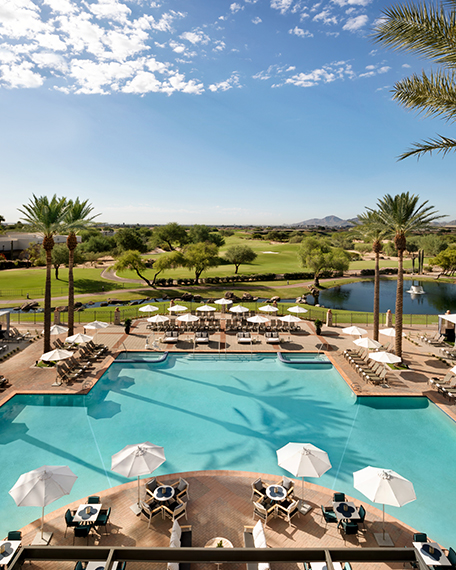 Media Kit
Downloadable image library, press releases and press kit available through our public Dropbox folder.
Media Kit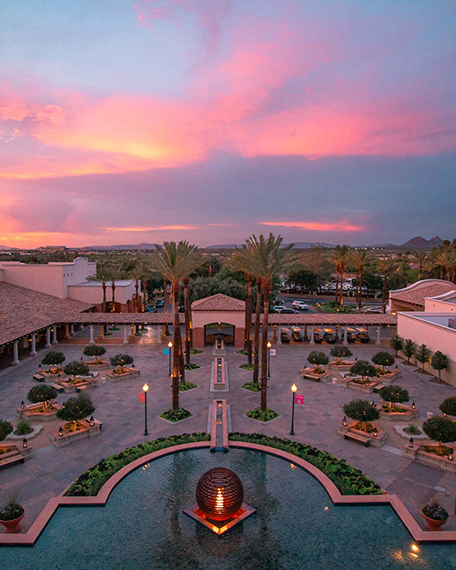 Photography Guidelines

To ensure the comfort and privacy of guests staying at the resort, outside photography sessions for business or press opportunities are limited to a case-by-case basis.
Partnerships
At Fairmont Scottsdale, there are endless stories to tell! We utilize a variety of unique ways to tell those stories, and are always considering collaborations with new social media partners who positively align with our overarching brand and marketing goals.
When considering social media influencer relationships, we typically assess a variety of factors, including:
Alignment with our brand ethos and demographics
A specific pitch that tells a unique story and is connected, thoughtful, and locally inspired
Original, high-quality photography
Examples of other collaborations within the travel industry
Authority and visibility via a personal brand or professional affiliation
Media kit
Preferred dates of stay
An analytics PDF report from HypeAuditor, outlining Instagram audience quality, demographics, engagement, etc.
Interested in partnering with the Fairmont Scottsdale Princess? Please fill out and submit the below influencer collaboration request form to be considered.
Enquire Now
Donation Requests
Fairmont Scottsdale Princess Donation
Call the Fairmont Scottsdale Princess Donation Hotline at 480-585-4848, Ext. 5000, which gives instructions of how to make a request.
All requests must be made in writing on the organization's letterhead and can be mailed to the resort's street address, emailed to scp.donations@fairmont.com or faxed to 480-585-2612. All requests are reviewed by the Donations Committee.
If the resort is able to make a donation (typically an overnight stay) the gift certificate will be processed and sent to the contact prior to the event.
Due to the volume of requests we receive, we are unable to respond on whether a donation request is being granted.
To have a sense of what the committee is looking for, here are a few guidelines:
Must be a 501c3 non-profit organization, preferably in the local community
It must benefit a wide number of people
When we donate, it often is for a silent auction for a fund-raiser
We are unable to make cash donations
Preferably charities that benefit children or families in need