Skip to Content
Fitness
Inspire Your Journey
Fitness At Well & Being
Inspire Your Journey
From yoga classes with friends to customized health assessments, our programs are designed to cater to your individual journey of wellbeing with workouts and therapies that speak to your uniquely personal lifestyle.
Signature Fitness Classes
Our dynamic signature fitness classes are ideal for every skill level, from low-impact workouts to intense sweat sessions. Innovative classes include aerial hammock yoga, TRX, wall-pulley training, Surfset, bungee fitness, spinning, tai chi, and wall yoga.
*Please note - all fitness classes will still be offered while the Well & Being Fitness Center is closed and undergoing improvements. The Fairmont Fitness Center in the Main Building will also remain open and available for use!
See Class Schedule
Personal Fitness & Training Assessments
Energize your workout with an individualized analysis of your current fitness, risk profile, and future goals. Our skilled trainers will help create a fully-personalized program that aligns with your special preferences and lifestyle.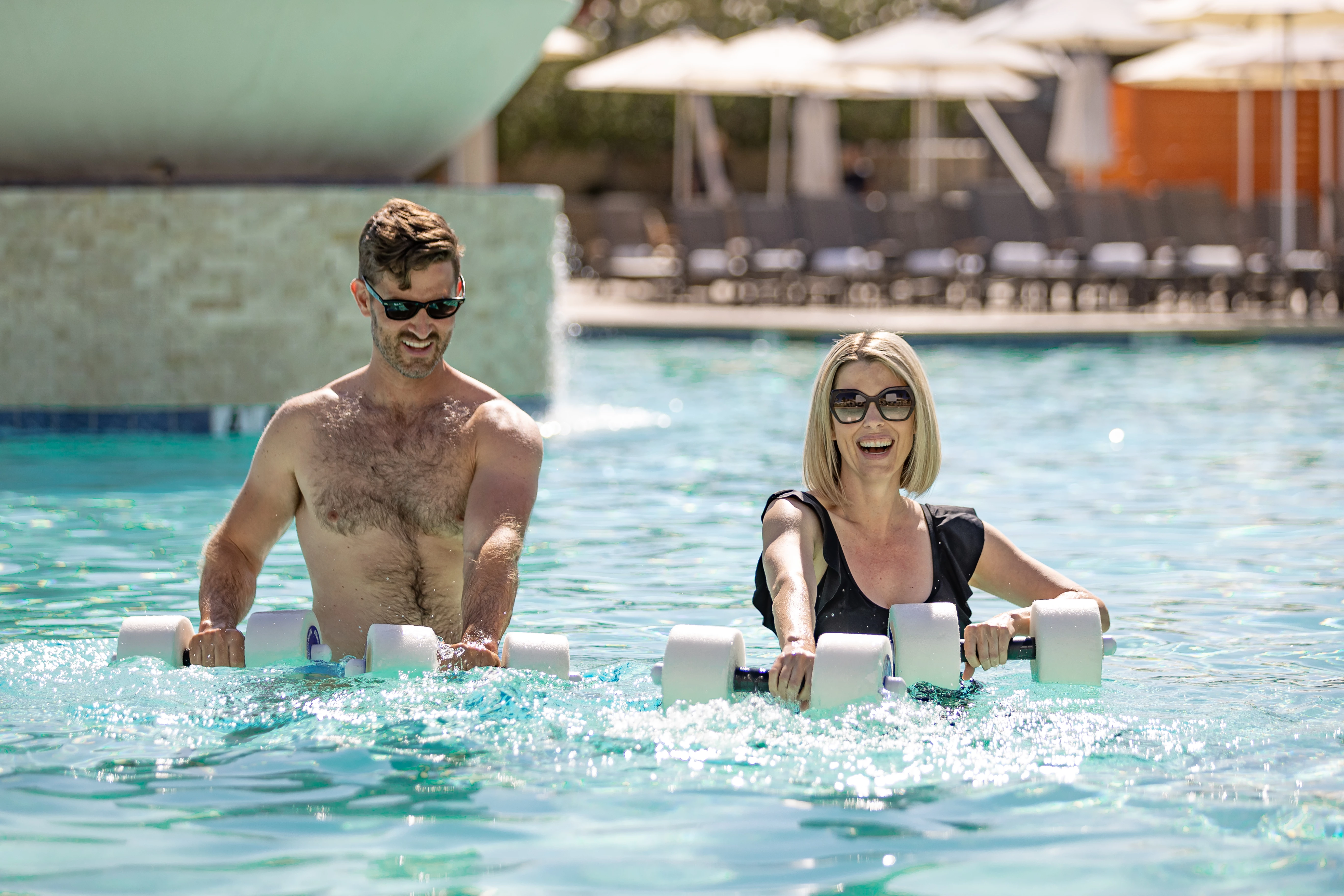 Discover InBody
One test. 45 seconds. Your results.
Discover InBody, a body composition analysis that shows changes in fat mass, muscle mass, and body fat—giving you your body's own unique makeup to help identify areas to improve your overall health and wellness. For more details, call the spa at 480.585.2732.
Hypervolt Assisted Stretch
The 60-minute Hypervolt Assisted Stretch is a manual stretch enhanced with a state-of-the-art vibrating massage device designed to increase flexibility, improve blood circulation, and reduce muscular soreness. The Hypervolt provides up to 3200 percussions per minute to leave your muscles feeling relaxed and recharged from head to toe!
Book Now