Skip to Content
A Premier Spa In Scottsdale
Nourished By Nature
Inspired by the majestic surroundings of the Sonoran Desert, Well & Being Spa is internationally recognized for its luxurious and innovative offerings, while the Sisley-Paris Spa experience lends the highest level of skincare and bodywork expertise in the world. Discover a sensory awakening as you escape, balance, and reconnect.

Book Now
Embrace Relaxation Soon
Hours of Operation:
6:00AM–8:00PM | Daily
We are pleased to offer a Spa day pass of $75 Monday through Thursday to our hotel guests interested in enjoying the spa facility that don't have a treatment booked. Access to our spa facility is for guests that have booked appointments Friday through Sunday.
Holiday Hours
6:00AM–5:00PM | Christmas Eve
6:00AM–4:00PM | Christmas Day
Well & Being Spa
Offering an innovative fusion of energizing wellness and enlightened relaxation, Well & Being exudes the serenity of the idyllic desert landscape to nourish and replenish your mind, body, and spirit at our spa in Scottsdale.
Indulge In Well & Being
Sisley-Paris Spa
Sisley-Paris is synonymous across the world for unparalleled excellence in the botanical art of skincare, and the Fairmont Scottsdale Princess' Sisley-Paris Spa location is one of only 27 spanning the globe.
Indulge In Sisley-Paris
Escape Into Well & Being With
Signature Treatments and Services
Rooftop Adults-Only Pool
Healthy Spa Cuisine Served at the Rooftop Pool or Garden Atrium
Newly-Renovated Co-Ed Grotto Waterfall Pool
Hot Therapeutic Whirlpool
Cold Plunge Pool
Eucalyptus Aromatherapy Room
Swiss Shower
Swedish Dry Sauna
Wet Steam Room
Fitness Center Access*
Access to All Fitness Classes at the Resort (Fee May Apply)
Private Changing Areas & Locker Storage
Spa'rty
Our lavish Spa'rty celebrations are the ultimate escape into relaxation. Perfect for bridal parties and girls' getaways, enjoy access to Well & Being's world-class spa amenities, 20% off retail purchases, and a complimentary spa lunch. Our Celebration Concierge can arrange for even more decadent extras, such as champagne toasts, private meditation sessions, and special fitness classes, for your group vacation of five people or more.
View Brochure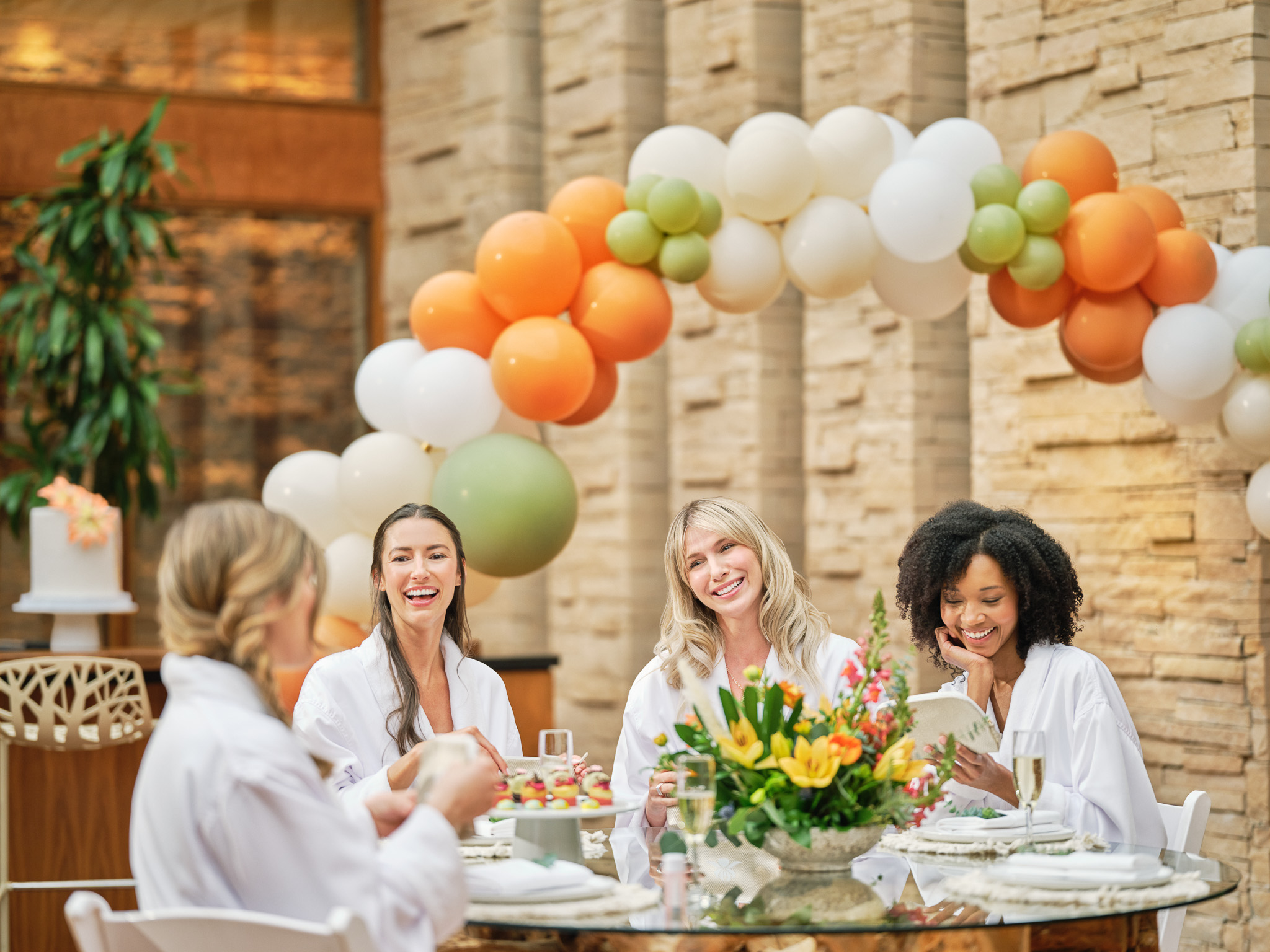 Visiting the Spa
Please inform us of any health conditions at the time of booking your appointment. These include: high blood pressure, heart condition, allergies or pregnancy. Also, consumption of alcohol before, during or directly after spa treatments is not recommended. You will also be asked to complete a medical history form upon arrival at the facility so your spa/medical professional can better customize your experience to your needs.
Health & Wellness Environment
Well & Being Spa at the Fairmont Scottsdale Princess is an adults-only environment. Guests must be 18 years or older. For your peace and privacy, cell phones and other electronic devices are not permitted. If you wish to receive messages during your time with us, please let our spa staff know and we'd be happy to assist you.
We invite you to take advantage of our world-class spa and fitness facilities for the entire day of your spa treatments — including a wide array and variety of exercise classes, cardiovascular and strength equipment facilities, indoor garden atrium, open air rooftop pool, co-ed grotto waterfall treatment and men's and women's lounge facilities complete with whirlpool, Swiss shower, cold plunge, inhalation, steam and dry sauna rooms. We recommend that you arrive 45 minutes before your first scheduled appointment. This gives us time to help familiarize you with the facilities and allows you to relax before your experiences begin. Please note all treatments end on time, regardless of start time. Please leave jewelry and other valuables in your room safe or the hotel safe.
You will receive a Well & Being Spa robe and slippers to wear between treatments (or T-shirt and shorts for some packages), and a locker for your personal belongings. For your comfort, undergarments may be worn during treatments, but rest assured our therapists are highly trained in correct draping procedures for your complete privacy. Swimsuits are required in some areas of the facility. Due to the high content of minerals in our water, we recommend the removal of all jewelry before entering the pools to prevent discoloration. Swimsuits are required for all water areas.
A variety of health conscious, heart smart and nutritious food offerings are available daily from our spa menu. We encourage dining in our climate-controlled atrium or open air rooftop pool. We encourage you to place your food selection upon check in. Please allow 30 - 45 minutes for your order to be delivered.
For your convenience, taxes and service charges have been included in your experiences and packages. Rates are subject to change.
Additional gratuities for exceptional service can be added to your bill upon checkout.
We require a valid credit card number to confirm all spa reservations. For your convenience, payment for spa services is settled upon conclusion of your treatment. Room signing privileges are available.
If you must reschedule or cancel any spa appointment, please notify the spa four hours in advance to avoid being charged for the service. Cancellation of a package requires 24 hours' notice. Missed appointments without proper notice may be subject to the full charge for all reserved services.